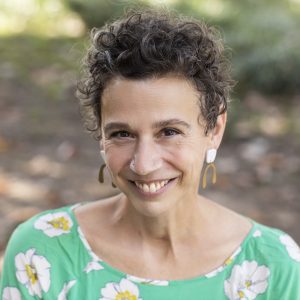 Greetings, school family! I am Nichole Lupo, our new K-8 School Farm Specialist; I'm also partner to Robert on the Nutrition team and mother to Cora in 5th grade. I am grateful and excited to begin this role supporting our school's students, teachers, chefs, and farmers in building deeper connections to our local food system. I have spent the last 14 years as a Farm to School educator in metro Atlanta, and during this time, I've had the good fortune to travel around the country visiting and learning from other successful, meaningful school-based gardening and farming programs. As a result, I can safely say that our initiative to introduce intensive, small-scale agriculture in an urban school setting is innovative, ambitious, and thrilling.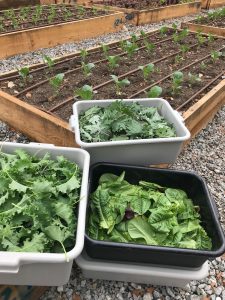 In our first week, many students at the Elementary Campus visited the farm with their classroom teachers and with me during AfterCare; 5th graders painted numbers on raised beds and watered the farm; and 1st graders harvested lettuces and kale for the lunch menu. I've enjoyed planning meetings with our awesome instructional coaches about how best to approach integrating farm-based lessons into the existing curricular structure, as well as with grade-level teams to gauge their interest, needs, and wants for getting their students outside engaging in hands-on activities on the farm.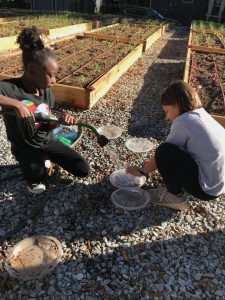 Later this week, I'll be at the Middle Campus to witness the progress (and hopefully completion!) of new raised beds on the farm site there, and to get the ball rolling for an AfterCare Farm Club for interested students and teachers. The unique perspectives and creative thinking of our middle schoolers surely means that we'll not only be growing nutrient dense foods for the nutrition program, but also creating ripples of action in addressing climate change in our community.
The school farm is for ALL of our school family, so if you are a parent or caregiver with experience, resources, or enthusiasm around gardens and urban farms, please don't hesitate to reach out to me at nlupo@atlncs.org. While we are still in a holding pattern when it comes to welcoming groups of families and/or guests on campus, we can look forward to partnering together in support of our student wolves in safe ways in the near future. Wishing you well!