Student Vaccination Reporting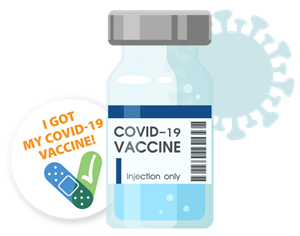 If your student has completed the COVID-19 vaccination series, please notify the campus nurse via email. Include a picture of the vaccination card or the dates of vaccination. Healthcare providers enter immunization records into the Georgia Registry of Immunization Transactions and Services, or GRITS, but reporting can sometimes be delayed.
Elementary campus – Leigh Hicks – lhicks@atlncs.org
Middle campus – Leslye Ryan – lryan@atlncs.org
Ways to access your shot record
Visit your county health department where clinicians can access the GRITS database
Contact the last physician or health care facility where you had immunizations administered
Contact the insurance carrier that covered you at the time of the immunizations
Send a request directly to the GRITS database administrators
How to contact GRITS
If you would like to contact administrators of the GRITS database directly, you may send your immunization record request in writing by mail, email, or fax.
Once a search is conducted, generally three to five working days from the time the complete request is received, GRITS will respond back to you with the results of the findings, at no cost.
Download GRITS Immunization Record Request Form
Contact information for GRITS
Georgia Registry of Immunization Transactions and Services
2 Peachtree Street, NW, Suite 13.277
Atlanta, GA 30303-3142
(404) 463-0810 (Office)
(404) 657-7496 (Fax)