Summer Reading Books for Students
Summer reading books for students are on the way home soon. Elementary Campus teachers have chosen a book for grades K-5 and middle campus students have made their selections from a curated list. ANCS has purchased books for ALL students. If you would like to donate towards the school's cost for book purchases, please make a donation to the Gather & Grow Fund here.
Elementary Campus Book Selections:
Rising Kindergarten: Queen of Kindergarten by Derrick Barnes
Rising First Grade: Let's Talk About Race by Julius Lester
Rising Second Grade: Each Kindness by Jacqueline Woodson
Rising Third Grade: What Do You Do With a Problem by Kobi Yamada
Rising Fourth Grade: El Deafo by Cece Bell
Rising Fifth Grade: When Stars Are Scattered by Omar Mohamed and Victoria Jamieson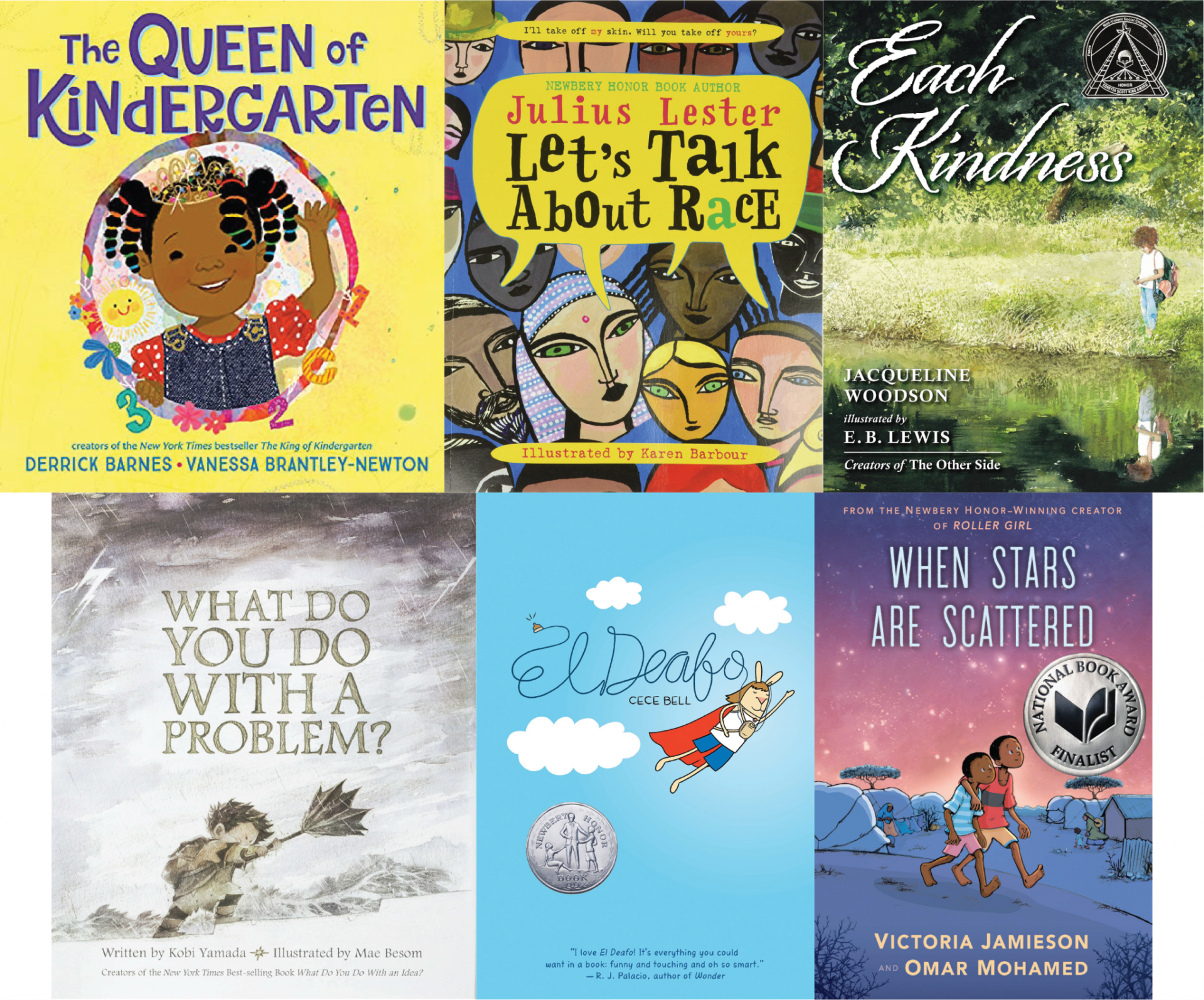 Middle Campus Book Selections:
Ground Zero by Alan Gratz
The Last Cuentista by Donna Barba Higuera
New Kid by Jerry Craft
Too Bright to See by Kyle Lukoff
Stamped: Racism, Antiracism, and You by Jason Reynolds & Ibram X. Kendi (Additional Book for Rising 7th & 8th Graders)

Our ANCS families are invited to read this book together – a remixed and condensed version of the original (Stamped from the Beginning) targeted for young people.