Teacher and Staff Appreciation Week Details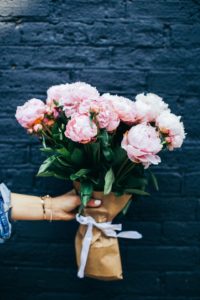 Please mark your calendars for March 30 – April 3 for our annual ANCS Teacher and Staff Appreciation Week! We have a lot of fun things planned to help make this week extra special for our staff, but WE NEED YOUR HELP!
Here is what you can do:
Send Us Your Thank You Videos! We want a short and sweet video of your kiddo telling us how much they love their teachers. Submissions are due by March 18! Do this from your smartphone in less than a minute and download them here (directions at the link).
Sign Up to Volunteer! We simply cannot pull this event off without a lot of help. Please sign up and help us make this week extra special! Volunteer here.
Donate to The Flower Fund! No last minute trip to the grocery store for flowers this year. We are handling it all for you. Instead, please donate whatever you can to our flower fund.
Donate Gift Cards! Please bring in any un-used gift cards that you are willing to donate for our teacher gift card raffles. Look for drop boxes starting this Wednesday, March 9, at both the elementary and middle campus front desks.
Please keep an eye out for more communications around this. Thank you for all you do!