Teacher Appreciation Week – March 25 – 29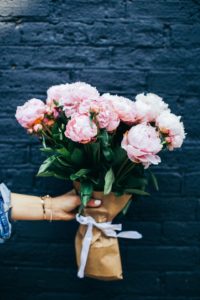 There are many ways for you to get involved in Teacher Appreciation Week!
The first thing you can do is to check out this SignUpGenius below for opportunities ranging from baking a tasty treat to helping assemble bouquets.
In addition to the SignUpGenius, we can use help from everyone with the following:
Flower Power Tuesday (3/26 – Elementary Campus ONLY)
Send in a bundle of flowers with your child to school in the morning. We will collect all flowers in front of the main entrance, create personal bouquets for teachers and staff, and deliver them to their rooms. (Check SignUpGenius link above for help assembling and delivering! This is a big job!)
Thankful Thursday (3/28)
This is for EVERYONE! Send in as many thank you notes, emails, letters, or drawings to as many teachers and staff as you can! These can be from kids and adults alike. Don't forget related arts, support staff, cafeteria staff, and administration! Let the ANCS love show!
Gift Card Give-a-way (exact day TBA)
If you have an unused, but still valid gift card you are willing to donate to a teacher raffle, reach out to Emily Howland. We will take any gift card in any amount!