Thank You for a Great Wonderball 2019!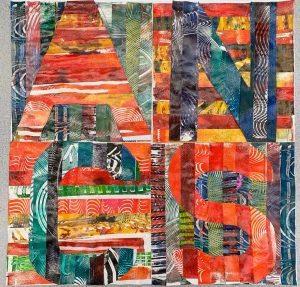 To All Wonderball 2019 guests: THANK YOU!
What a great time we all had on Saturday night, and we have each of you to thank! We'd like to specifically thank the many people who had a hand in pulling off the wonderful evening:
Matthew and Stacey Armstrong, Penny Bean, Stephanie Bellinger, Heather Brown-Corrigan, Santina Cambore, Ellen Cobb, Dara Dearborn, Angelique Dumas, JD Dyer, Angela Easter, Rene Esler, Amanda and Patrick Evans, Rachel Ezzo, Jeanne Fore, Meeghan Fortson, Kristen Freeman, Matt Galer, Megan Gatewood, Brittney Gove, Heather Groach, Gracie Gummere, Kendra Haley, Rachel Higgins, Nakeesha Hughes, Amy Johnston-Ward, Dave Keevers, Jim and Martha and Sarah Kessenich, Alyssa Kopp, Michele Kresge, Joyce Kwapisz, Kari Lovell, Stacy Mahoney, Melissa McClain, Alicia McGill, Samantha McKinlay, Joanna Mevers, Brooke Midgette, Audrey and Brandon Morrison, Ryan and Nancy Mullins, Jo-Ann O'Neil-Cowthorn, Monica Pathi, Sinead Quinn, Aidy Restrepo, Jenn Rinderle, Marina Saffel, Amy Schwartz, Sabrina Sexton, Kathleen Sickeler, Jennifer Singh, Deann and David Sinrich, Heather Smith, Emily Staub, Kenzi Tainow, Adrienne and Reid Tankersly, Bill Turcotte, Rochelle Turner, Elise Vandermeer, Beth Wells, Sarah Wilcox, Shamille Wright
Need to pick up auction winnings? Purchase your student's art but don't know how to get it? Win a Teacher Time and need to redeem? Feel free to reach out to our committee via email.
We will have auction pick-up / info hours this week at the EC (auditorium stage) at the times below:
Tuesday, Wednesday, Thursday and Friday:
7:45 – 8:45 am (closed during Morning Meeting)
Tuesday and Thursday: 3:15 – 3:45 pm
Wednesday: 1:45 – 2:15 pm
Wednesday: 5:30 – 6:00 pm
*If you are a parent with only a middle school student, we will deliver your items to the MC
*If you won a Teacher Time, expect an email this week with information on redemption
Individual K-5th student copper art is available for $25 per student suggested donation. To purchase:
Go to bidpal.net/ancs (the same platform you used to bid with at the auction)
Click on the menu in the upper left corner and click "browse items"
Look for "Individual Student Art Pieces" and that's where you can purchase (until Friday, March 15th at 3pm)
You can pick up your student's artwork at the EC during auction check-out times listed above
If you had a good time and planned on spending more, but didn't get a chance to do so, please consider making a donation directly to ANCS. All proceeds from the event support the general operating fund and allow ANCS to continue to provide the quality education to your young learner. Make your gift today. Or simply use the mobile bidding site from the event to add a donation to your account. 
Thank you!
Christine Dyer and Rachael Smith, Wonderball Co-Chairs
Stephanie Galer, ANCS Fund Development