Updated Reopening Timeline & Action Steps
Last night Atlanta Public Schools (APS) superintendent Dr. Lisa Herring announced plans to reopen the school system's classrooms (click the button above to view the presentation) for students beginning in late January 2021. Given that updated plan, we are adjusting our timeline and opening up a process for parents to choose to either have their students remain in virtual learning or participate in a blend of virtual and in-person learning.
The APS declaration of intent form does not apply to students at Atlanta Neighborhood Charter School.
In this message you'll find important information about what will happening in the upcoming weeks.
Reopening Timeline
December 11

Parents choose virtual learning or the cohort hybrid (weekly rotation between virtual and in-person learning) for their students
Teachers choose to return to in-person teaching or continue teaching remotely

December 17-18

Students are in asynchronous learning (no live classes) while teachers prepare for the return to in-person teaching

January 5

Virtual learning resumes following winter break

Week of January 5-8

Kindergarten/first grade meet & greets
Cohort information released to parents

Week of January 11

In-person supplemental instruction begins for high-needs students

February 1

Cohort 1 returns to the classrooms for their first in-person week

February 8

Cohort 2 returns to the classrooms for their first in-person week

Week of February 15

Mid-winter break for students
Adjustments to classrooms, protocols and staffing assignments made based on the experience gained in the first two weeks of in-person learning

February 22

Cohort rotation resumes with Cohort 1 in-person

March 8
The first date a student who initially chooses 100% virtual learning can opt into the cohort hybrid rotation
The ANCS Cohort Hybrid
Available beginning February 1, 2021
As long as COVID-19 remains a significant factor, we will reduce the number of students that are in our buildings on any given day. This will allow for the social distancing and safety protocols necessary to keep students and teachers as safe as possible in a pandemic environment.
To accomplish this, we will operate in a cohort hybrid model for as long as the pandemic persists.
One-week rotations
We will divide the student body into two cohorts that will rotate between virtual and in-person learning on a weekly basis. Teachers will teach simultaneously to students in the classroom and to students learning remotely. Wednesdays will be virtual learning days for all students in keeping with Atlanta Public Schools. Siblings will be placed in the same cohort to make managing this one-week rotation somewhat easier for families.
Options for daily in-person learning
As we work through the challenges of the COVID-19 pandemic, we will also work to maintain our commitment to serving our most vulnerable students. To this end, the following students will be given the option of daily in-person learning:
Kindergarteners
Students with an individualized education plan
Students who speak English as a second language
Students with a 504 plan
Students from economically disadvantaged families
Kindergarten classes will operate the same on a week-to-week basis for both in-person and remote learners. In-person instruction for the other four categories listed above may vary somewhat based on the number of students that opt for in-person learning.
Parents of students in these categories should make the virtual/hybrid selection, and then expect additional communication about your students' options to be in the school building during their virtual rotation.
Options-based learning
As long as the rate of COVID-19 community spread remains significant, we will offer a 100% virtual learning option for parents and students. On December 11, parents will choose between the 100% virtual or cohort hybrid option for their students. Students can shift from the cohort hybrid to 100% virtual whenever the need arises. Students on the 100% virtual platform will only be able to opt into the cohort hybrid at fixed intervals.
In-person & remote option for teachers
As long as the rate of COVID-19 community spread remains high, teachers will not be mandated to return to the classrooms. This has an obvious impact on whether or not your student(s) will be in the classroom with their assigned teacher or teaching partnership. In some instances, the teacher's presence may be virtual. As teachers and parents are making their choice at the same time, we are unable to let parents know in advance if their students' teachers plan to return to the classroom.
---
Make Your Selection
Click the image above to select the 100% virtual or cohort hybrid option for your student(s)
I've set up virtual office hours for parents/caregivers and teachers to pop-in and meet with me. Sign up for a time slot and ask questions or get additional clarity on reopening plans or anything else.
Thanks,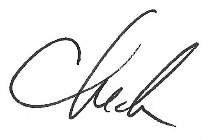 Chuck Meadows
Executive Director
Atlanta Neighborhood Charter School
---
REMEMBER: Everything is subject to change.
A big part of the reason we share plans with the school family as early as possible is to give everyone the opportunity for feedback/input on those plans. As we discover the need to modify our approach for the benefit of students, parents and teachers, we will do so in a transparent and inclusive manner.