Wonder Ball Volunteer "Speed Dating"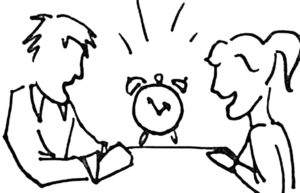 Have you ever wanted to volunteer for the Wonder Ball but weren't sure of the best way to jump in? Are you a volunteer addict looking for your next project? Have you volunteered for the Wonder Ball in the past but want to try a different role? Is your family new to ANCS and have no idea what the Wonder Ball is or you haven't found your volunteer home just yet?
Join us on Thursday, October 25th from 6-8 pm at the elementary campus library for Wonder Ball Volunteer Speed Dating! You will have an opportunity to 'get to know' different committees such as auction donations, marketing/communications, graphic design, website and many more! Committee chairs will be on hand to answer questions and to help with the 'matchmaking' of the right volunteer onto the right team – whether you are ready for a serious relationship or something more casual, there is a volunteer role for you.
Please RSVP.
Free childcare is available during the event if you sign-up in advance here.
The Wonder Ball is the school's largest annual fundraiser, providing over $90,000 in unrestricted funds to the ANCS general operating fund.
This year's party with a purpose will be held on Saturday, March 9, 2019 at Ambient + Studios with food & drink, dancing, and a wild live and silent auction.