Wonderball Requesting In-kind Donations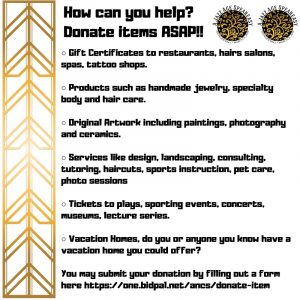 We invite you to participate in the Wonder Ball Auction by becoming a sponsor or donating gifts-in-kind of merchandise, services, or gift certificates for our silent auction.
Gift Certificates to restaurants, hairs salons, spas, tattoo shops.
Products such as handmade jewelry, specialty body and hair care.
Original Artwork including paintings, photography and ceramics.
Services like design, landscaping, consulting, tutoring, haircuts, sports instruction, pet care, photo sessions.
Tickets to plays, sporting events, concerts, museums, lecture series.
Vacation Homes, do you or anyone you know have a vacation home you could offer?
You may submit your donation by filling out a form here.