Wonderball Tickets & Volunteers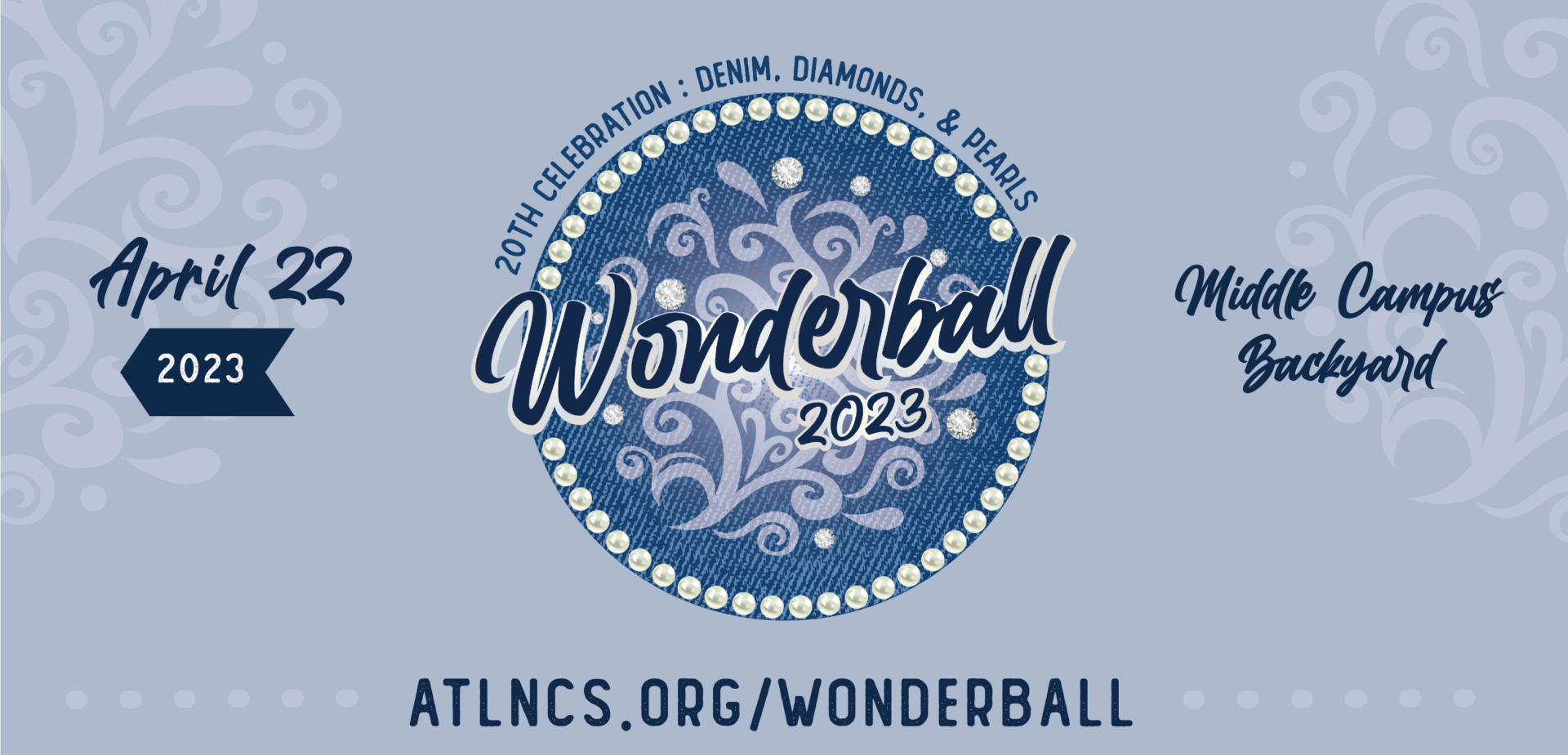 We invite you to attend Wonderball on Saturday, April 22 from 7pm – 11pm in the Backyard at our Middle Campus! Wonderball is an adults-only community building event and fundraiser that dates back to 2002. This year's Wonderball theme is a celebration of our 20th Anniversary: Denim, Diamonds, & Pearls!
Volunteers are needed for set-up, break-down, & check-in/out. Please sign up to help if you are able!
Join us for:
Delicious food from Mercer Street Meals
A cash bar, including a specialty cocktail by Park Bar
Online raffle of baskets and teacher time (donate to raffle baskets here)
Student art auction curated by art teachers Carol Keller & Nathan Bubes
Lawn games* and more!
*Note: As to not damage the turf in the Backyard, heels are not allowed. Please wear flat shoes or wedges.
 
Last year tickets sold out, so don't delay!