ANCS provides breakfast and lunch each day in accordance with state and federal school nutrition guidelines. Almost all of the food served at ANCS is made from scratch on campus, and frequently with local ingredients, including produce from our garden at the middle campus.
Please pre-pay for meals each month via cash, check, or online at My Payments Plus.  Additional instructions for creating a profile on My Payments Plus may be found here.  Student balances may be checked at any time on My Payments Plus regardless of method of payment.
Per ANCS policy, a student whose meal payment balance is -$25.00 or greater will not be served school meals or drinks until the balance is paid below $25.00.  Pre-payment for all meals will help to avoid this situation for your student!
Pricing for food and drink at ANCS is as follows: $3.50 for student lunch ($0.40 for eligible reduced price students), $2.50 for student breakfast ($0.30 for eligible reduced price students), $0.50 for milk or juice, and $5.00 for adults.  Students eligible for free meals are entitled to one breakfast and one lunch daily.  
In accordance with federal law and the USDA this institution is prohibited from discrimination on the basis of race, color, age, national origin, sex or disability.
If you have any questions about the meal program, please contact David Bradley, Chef/Nutrition Director.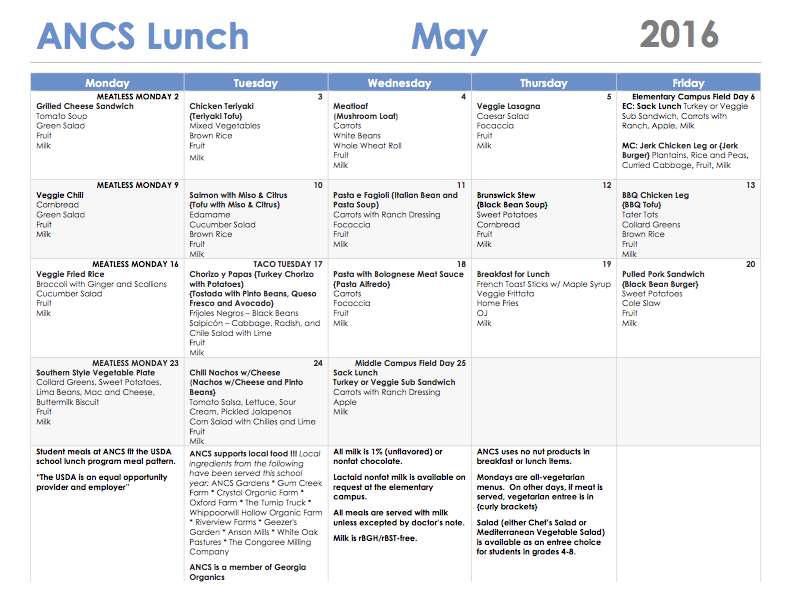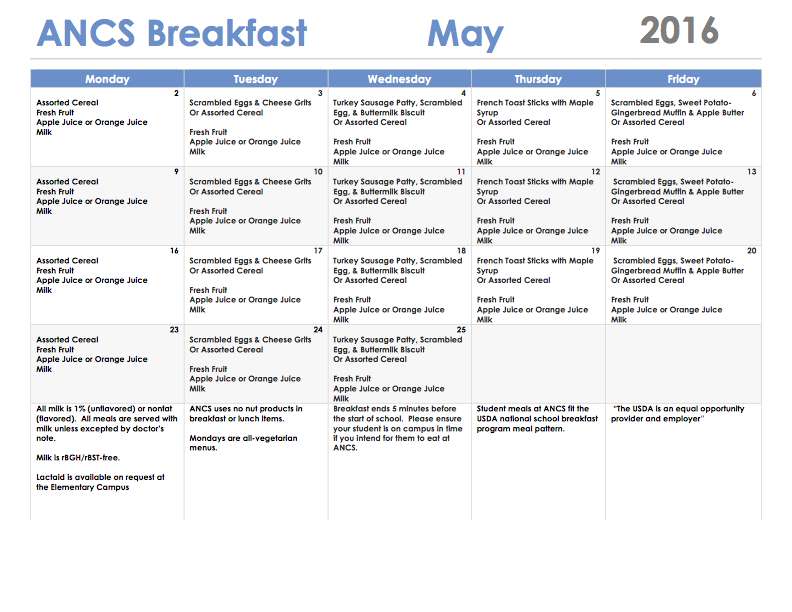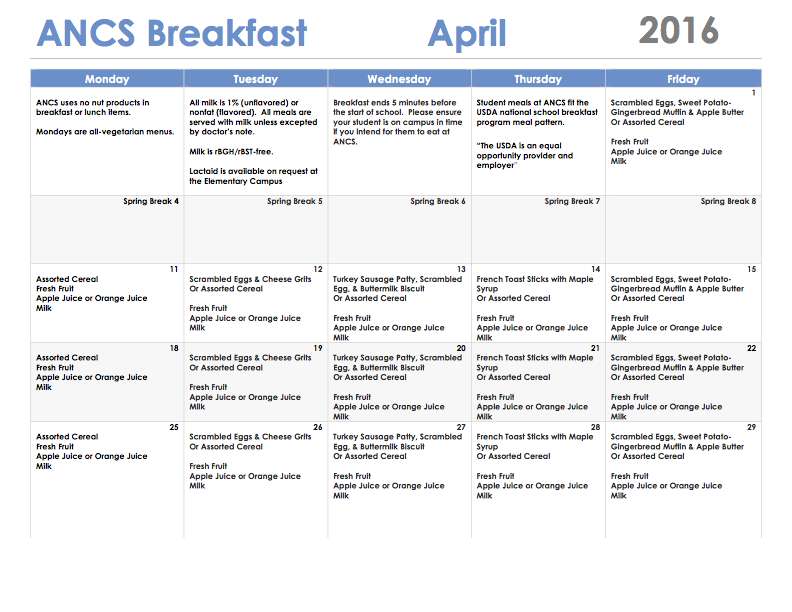 Download PDF versions:
USDA is an equal opportunity employer and provider.