The Gather & Grow Fund is our school's annual giving program and top philanthropic priority. We encourage all members of the Neighborhood Charter community to participate in the giving campaign between July 1 and June 30 each school year. Every gift, no matter the size, is important.
Gifts to the Gather & Grow Fund support many areas school-wide and can be directed to an area of personal interest or passion. The gift designations include:
Buildings & Grounds: major projects and programs such as the Farm and Backyard
Faculty/Staff Support: professional development and appreciation
Financial Aid: assistance for families facing financial hardship
PTCA: programming and initiatives of the ANCS Parent Teacher Community Association
Student Experience: classroom supplies, related arts, and extracurricular activities such as athletics and performing arts
Area of Greatest Need: allow ANCS the flexibility to use gift for most pressing needs
Note: If you would like to give to more than one specific initiative, please complete a separate gift transaction for each area you are supporting.
To make a gift, please complete the online form below or mail a check to: Atlanta Neighborhood Charter School, 688 Grant Street, Atlanta, GA 30315. 
Donations will be tax-deductible as allowed by law. 
Gather & Grow Annual Fund Benefits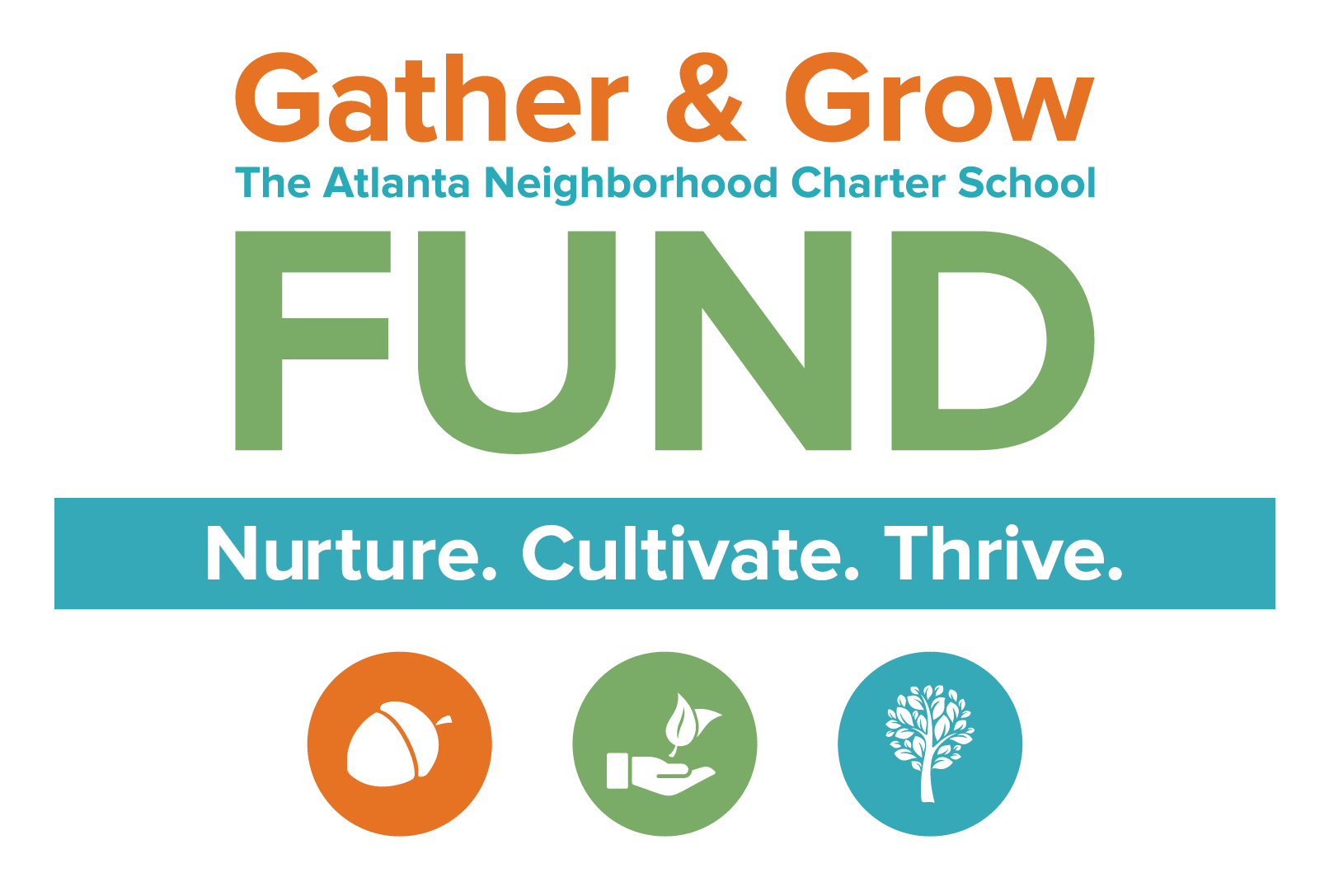 2023-2024 Gather & Grow Donation Form
You may also mail a check to Atlanta Neighborhood Charter School, 688 Grant St SE, Atlanta, GA 30315.
If you have any questions, please reach out to Paige Teusink, Business Manager – Advancement & Marketing.
Gather & Grow Annual Fund Benefits