Boys Cross Country: Double Victory – City & State Championships!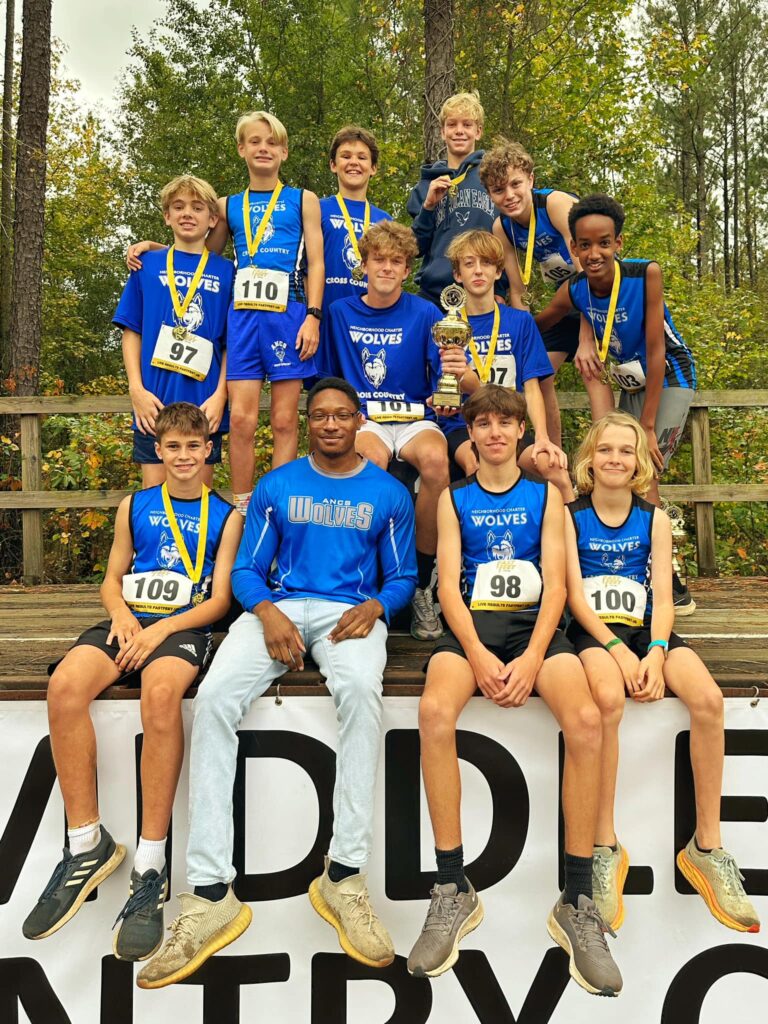 We're overjoyed to share the thrilling success of our Boys' Cross Country Team! They not only clinched the City Championship on October 4th but also soared to victory in the State Championship on October 14th.
Let's take a moment to applaud our remarkable top finishers:
Zach Griffin, 2nd place
Sam Sickeler, 5th place
Everett Teusink, 9th place
Brodie Sitton, 11th place
Amman Messaye, 21st place
Cameron Poloche, 23rd place
Ewan England, 78th place
The JV Team also shone bright, claiming an impressive 3rd place in the State Championship. This terrific achievement was led by the following stars:
David Pathi, 8th place
Grant Fortson, 15th place
Leo Dreyer, 16th place
Paxton Sumrall, 24th place
Embry Gatewood, 27th place
These achievements are historic, as the Boys' Team has proudly brought home the school's first-ever State Championship. Kudos to every single runner for their dedication and hard work throughout this season. Your success is a testament to your commitment and passion. Special thanks to coaches Dale Scott and Trey Jackson for their incredible guidance and leadership!