ANCS Teachers Reflect On The Beginning: Annette & Molly's Story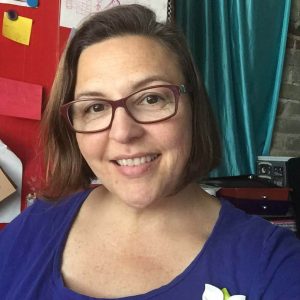 Annette Wawerna: I didn't start teaching until 2010 but have been with ANCS from the very start as one of the founding parents. I assisted with choosing curriculum and hiring teachers prior to the school opening. I even stood in front of the school and watched the fire in 2003. I spent three years making a documentary called From Acorn to Oak about the creation of ANCS.
What I remember most about the early years was how involved all the families were. While we had an exceptional group of educators – it was also the parents and larger community that made ANCS so special. Together – we built a school that is truly child centered and culture focused.
I think the biggest evolution of ANCS is that we have made equity and diversity intentional and infused these concepts in everything that we do. You can see it in our classroom lessons, in our staff's professional development, and in our organization culture.
I started teaching 10 years ago as a second grade associate and then I became a kindergarten teacher. I officially became the music teacher five years ago. ANCS is so much more to me than a job – I love it because it's where my children went to school. I love the community aspect. I love the dedication of all the stakeholders. And as a music teacher I also really appreciate the respect they have for the related arts.
My words of encouragement to fellow educators during this time: This too shall pass!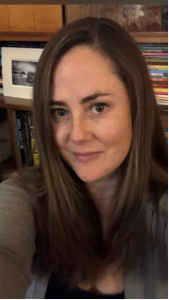 Molly Maland: In 2004, I was researching schools in Atlanta and the formerly named "NCS" popped out at me. The school's emphasis on community spoke to me and is something I have always appreciated about ANCS.
When I began as a kindergarten Associate Teacher, we were in trailers while the school was being rebuilt after the fire. Once we moved back into the building, I remember all of the hard work we put into our outdoor classroom in the kindergarten backyard – with help from parents. We took our learning outside of the school building as much as possible. We went to the Zoo and Grant Park and felt like scientists in the field! We enjoyed having expert parent volunteers garden with us. I learned about gardening right along with my students and now am passing that interest on to my own daughters. We even raised chickens in our classroom one year.
ANCS is special to me because the organization allows for the freedom to teach in a constructivist way that honors the children's interests and guidance in our learning. We have created valuable learning experiences and culminating projects based on our students' interests and needs as learners. I appreciate projects where all subject areas intersect and everyone's voices and talents are involved. I so enjoy kids and learning from and with young people. Teaching and learning is reciprocal in our first grade world. 
One of my favorite parts of building and exploring our school family identity each year is the process of coming up with a class name.  We discover our similarities, differences, interests, and values and then through a student-driven process, our name emerges. We weave our name theme into our learning throughout the year. 
My words of encouragement to fellow educators during this time: Practice patience. Make art, read poetry, share love and connection. Sing and dance virtually.